2020 Holiday Email Marketing Guide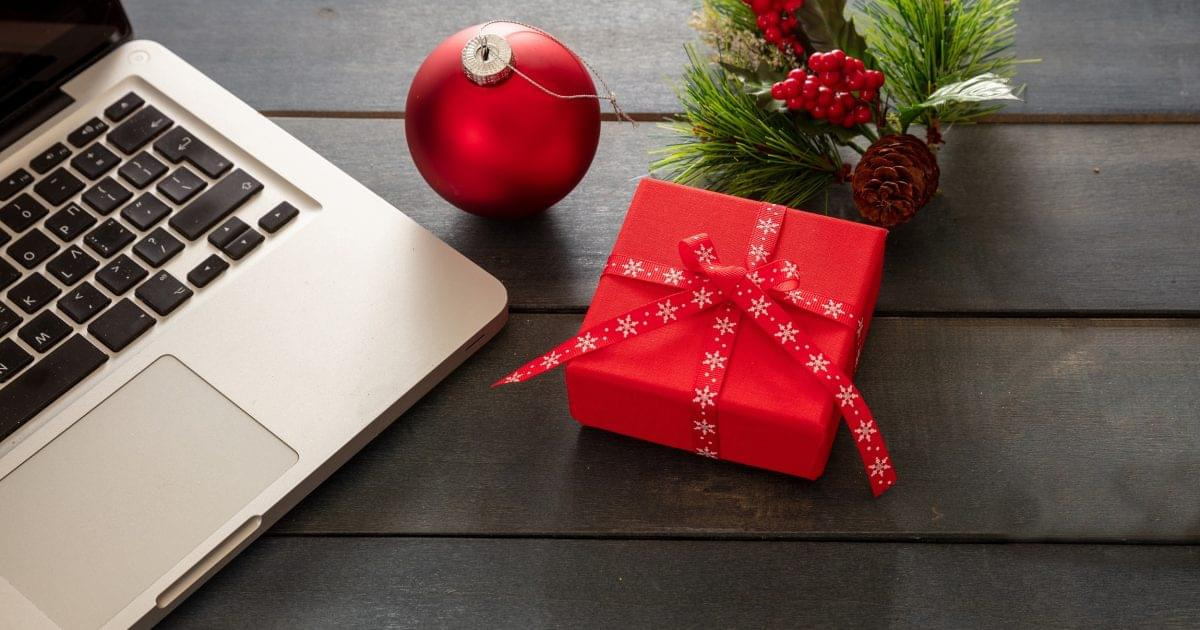 The fast-approaching holiday season for 2020 will be unlike any other. With brick and mortar stores seeing fewer in-person shoppers and large department stores seeing permanent closures, many consumers will have no choice but to increase their online shopping to fulfill their gift-giving needs and wish lists this year. 
Even in the B2B space, it's important for your business to be prepared for the increase in online consumer activity and understand how to stand out in a crowded and competitive marketplace. We've put together a few ways in which you can step up your holiday email marketing strategy and be sure to end the year with a significant increase in revenue! 
When to Send Holiday Emails
From Black Friday and Giving Tuesday to Cyber and Green Monday, now is the time to capitalize on elevated spirits of consumers and increased spending from businesses trying to use up the rest of their budgets before their fiscal year-end. 
If your business doesn't already have a consistent email marketing presence, changing that behavior all at once could do more damage than good when it comes to engaging your audience. Instead, ramping up your email marketing efforts throughout the holiday season is a smarter approach. Scheduling your emails in a way that is intentional and not overwhelming should be supported by a holiday email plan and schedule. 
Not only does a schedule help you to avoid oversharing with your audience, but it also allows for some free time that may be needed during such a chaotic time of year. During this time, impromptu messaging may be needed regarding your business hours and closures, and having a predetermined schedule for your promotional email marketing makes it easier to anticipate certain unexpected disruptions. Likewise, a consistent but intentional holiday email schedule will serve to save your reputation and ensure that your messages avoid customers' spam folders. 
Tips for Sending Emails During the Holiday Season 
Tip One: Spread Holiday Cheer
Despite the challenges that the COVID-19 pandemic has brought about this year, the holiday season is still meant for comfort, excitement, and a little magic. Be sure to still get festive with your emails! Find a way to excite your audience and have fun while doing it through adding brighter or holiday-inspired designs.  
Also Read: Inbound Call Impact During COVID-19
A great way to spread the holiday cheer is by focusing on your social media presence a bit more during these months. One incentive for B2B businesses to align their social media and email marketing efforts over the holidays is to grow their followers and generate interest in their messaging. 
With social media posts that are holiday-focused, engaging, and have a clear call to action that relates back to your email marketing efforts, potential customers that weren't originally in your funnel may see your social media posts and as a result, be encouraged to join your email list. 
Tip Two: 'Tis the Season for Promotions
Even though Black Friday and Cyber Monday have passed, there are still plenty of days left to provide deals in this year's holiday season. Despite the fact that consumers have the internet at their fingertips, many still wait until the last minute to do their shopping. According to a Forbes article, online consumer spending sees an average 4% increase over December 24-25!
Now is the time to inspire customers to engage with your company—email marketing is a great tool to use in order to do just that. By creating a holiday gift guide, sending last-minute deals, and following up after the holidays with even more offers, you are giving prospects plenty of opportunities to take part in your special efforts.
Tip Three: Separate the Nice from the Naughty with Email Hygiene
Similar to sending out holiday emails that are focused on last minute offers, time is of the essence when it comes to segmenting your audience lists. Be sure to start off the new year with an updated email list. Moving previously active customers to your holiday email list will let you know once and for all if you are providing content that is relevant to them and will capture their attention. Evaluating each email's performance after the holidays will allow you to clean up your email lists and identify an engaged audience pool. 
Campaigns with high click-through rates are a good place to start. Next, evaluate the design and content, does everything still look relevant? Chances are, with a few quick changes to copy, a refresh of images and color palettes, and a brainstorming session for dynamic subject lines, your 2020 holiday email marketing campaign will be wrapped with a bow!
Dec 9, 2020
RELATED POSTS