Content Marketing Spotlight: Why is Content Marketing Valuable?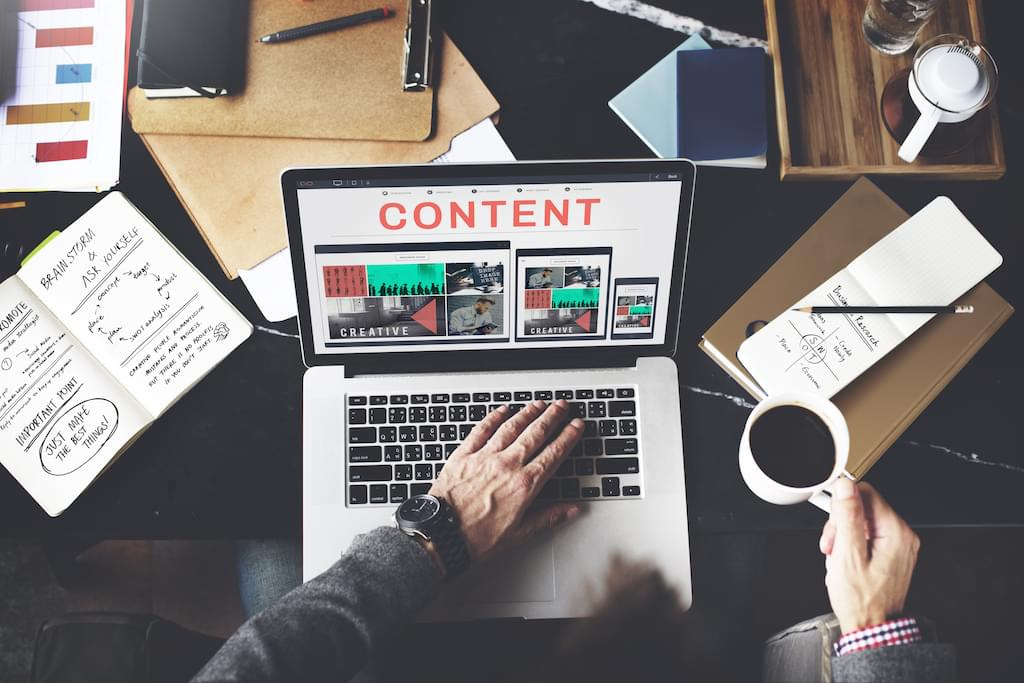 Many industries have certain processes that serve the sole purpose of supporting and improving the customer's buying journey. In fact, Hershey's Chocolate is known for pumping the scent of their chocolate through their vents for a pleasant shopping experience at the factory store in Hershey, PA.
From bargain-filled newspapers at Trader Joe's to the array of holiday-themed sales that flood consumers' inboxes each year, marketers are increasingly having to get creative and push the limits of their otherwise traditional marketing efforts. Standard marketing campaigns like billboards and word-of-mouth referrals are few-and-far-between, as many marketers bring digital and content-based approaches to the table.
So, wherever you are on your marketing journey, take a seat, we're here to tell you exactly why content marketing is valuable, the benefits of producing high-quality, consistent content, and how to measure success.
Why Is Content Marketing Important?
In the same way that Hershey's does with their chocolate check out experience, most big brands know the importance of consistently portraying themselves at each stage of a customer's interaction with them. From creating whitepapers to help support sales efforts to distributing customer surveys to better inform the customer service team, a successful content marketing strategy can be an extremely useful tool when trying to maintain those types of interactions.
4 Benefits of Content Marketing
Establishing Credibility
Great content marketing comes in the form of leads and customers being able to positively interact with you and your brand. By consuming quality content backed by your voice and expertise on and offline, your audience will be more likely to turn to you when educating themselves on a future purchase or decision.
Understanding Your Audience
Hubspot explains that, "high quality and engaging content has the greatest impact on customer decision-making." From capturing your audience's attention to continuously reminding them of your brand's value, content can help to support most of your customer-facing interactions. An example of using content to better understand your audience can include encouraging interaction within different pieces of content from social media to blog posts and guest articles.
Standing Out Online
Content, especially consistent blog posts and articles that are organized by topics, can create a strong impact on your website's SEO ranking and success. Refining your company's content marketing strategy so it stays up to date with current keywords that are relevant to your industry is best practice when aligning your content marketing to your web presence.
An Improved Social Media Presence
According to the Content Marketing Institute, the key to a strong social media presence is having something interesting to say. When you align both your social media content with your overall content marketing strategy, your social channels are sure to gain traction and boost your follower count. Use content marketing to your advantage and apply the same intentions to your captions, hashtags, and social story campaigns.
Content Marketing First Steps
Create a Strategy
In conjunction with your brand's marketing strategy, there should be a separate set of parameters dedicated to your content marketing efforts and what messages are going to be shared with your audience. Some key things to consider when creating this are: your target audience (who is the customer that is most likely to receive this message), as well as the appropriate distribution channels (which social media accounts are best for your audience).
Most important, however, is creating a content strategy that outlines what you are trying to accomplish: increasing general brand awareness, driving traffic to your website, or reaching a wider audience.
Generate Leads
Content that contains a call-to-action (CTA) is successful in driving potential leads to different landing pages on your company's site. By providing consumers with free, quality content, they will be more inclined to continue navigating the rest of your website.
Evaluate Your Data
Follow up on the content that is produced after it is published. By understanding what articles or social posts are successful and which didn't gain as much audience interaction, your content strategy will be able to change over time based on your audiences' preferences and buying behavior. By constantly interacting with your data, you will have both a better understanding of your buyer's journey and what content to produce for the future.
Jul 16, 2020
RELATED POSTS