4 Essential Elements to a Successful Landing Page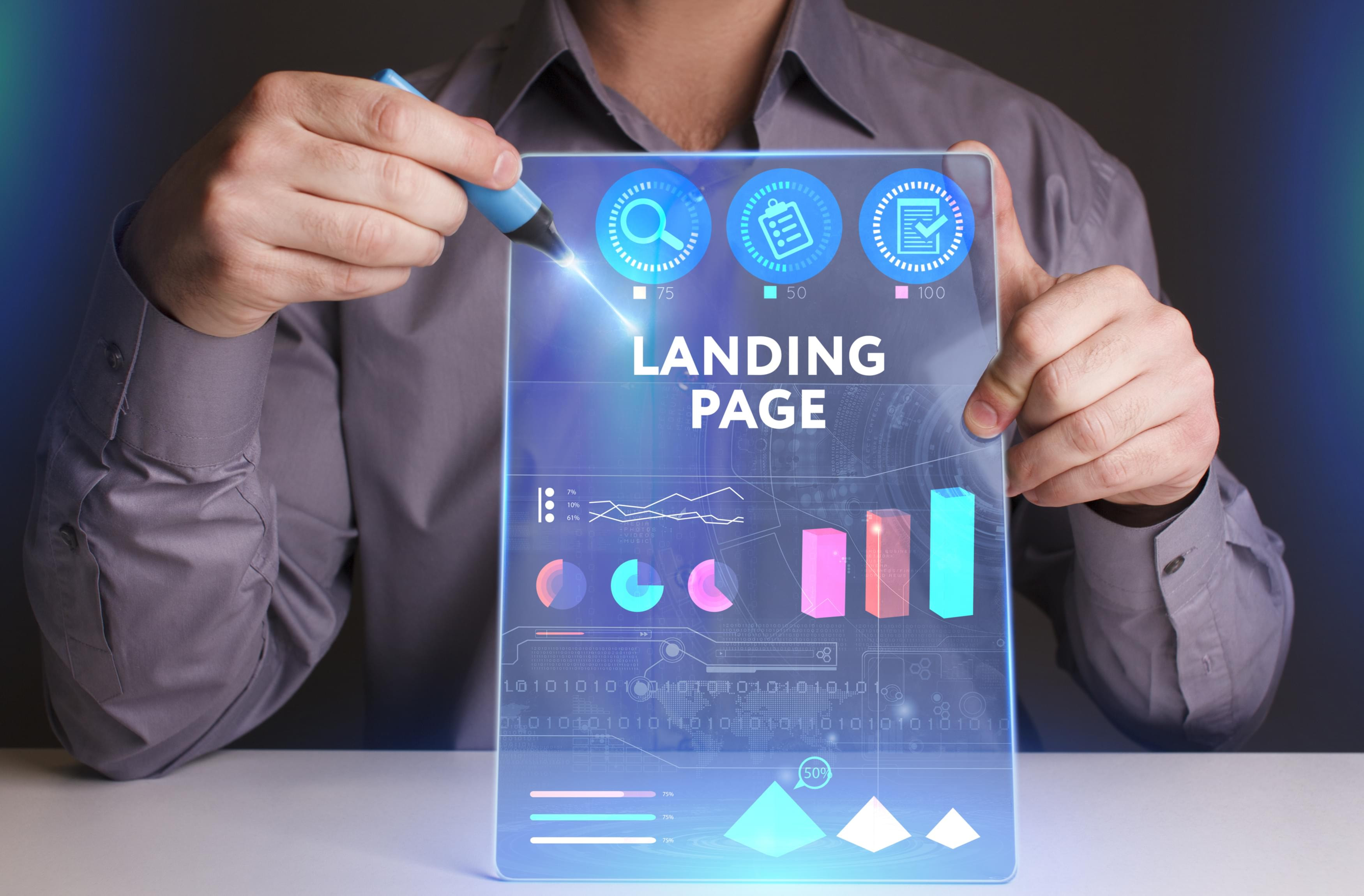 Law firms that are trying to acquire new clients through their websites need to pay special attention to the details that other firms typically overlook. Some of these details play a significant role in persuading customers to inquire more about your service or lawful representation, but they aren't always the most obvious traits. Alas, the details that we often miss are sometimes the ones that most directly affects our conversion rates. In this article, we will elaborate on the four essential elements needed to create consistent, high-traffic landing pages to market your law firm online. The solutions aren't as straightforward as you'd think! If you're ready to implement new changes to your online strategy, keep reading.
1. Establish Credibility
In any industry, especially the legal industry, it's extremely beneficial to establish a firm sense of credibility with your audience by optimizing all of your promotional content; whether that encompasses websites, emails, display advertisements, or even calls. Although calls are known to be high converting, statistics show that 42% of the time, law firms take at least three or more days to reply to a prospective client. This delay can be detrimental to your conversion rates because the target consumers in this niche are most likely looking for immediate help. You can boost your credibility as a firm by making it easier for your callers to reach you through providing vanity phone numbers or click-to-call, which we will elaborate on in the next point.
2. Incorporate Click-to-Call
As stated, click-to-call is an option that makes it incredibly convenient for your consumers to reach your law firm. Click-to-call is essentially a digital option for users who are browsing on their mobile phones to contact your office with the touch of a finger. The FindLaw U.S. Consumer Legal Needs Survey in 2014 revealed that 74% of prospects beginning an online search for law firms end up contacting the office through phone, yet the 2013 Google Legal Services Study found that 27% of law firms still did not include a call option in their home page. We encourage law firms to take full advantage of the sales potential of the smartphone and incorporate click-to-call to their search advertisements and landing pages.
3. Boost CTA with Vanity Phone Number
Similar to click-to-call, toll-free and vanity phone numbers make it easier for consumers to contact your establishment by simplifying the dialing process. Vanity phone numbers are also great for branding, as you can directly state your brand or industry in the numbers itself (think: 1-800-LAW-FIRM). Vanity phone numbers can also be click-to-call options, so the marketing opportunities are numerous. With the staggering amount of competitors in the legal industry, you can't afford to not stand out amongst the crowd. Vanity phone numbers will help you do just that.
4. Use the Omnichannel Approach
Lastly, the omnichannel approach to marketing is one of the best ways to engage and onboard your prospective clients. Regardless of whether they first encountered your firm through a billboard, online advertisement or website, you can still utilize advanced marketing technology to create a seamless and consistent customer experience. Streamlining your prospective clients is no longer a difficult task with today's technology. You just have to choose the right platform for your firm.
Here at Phonexa, we only advocate for the most efficient solutions in the marketing industry. Although all of these features sound good on their own, the cost of trying to find them individually can start to quickly add up. The most cost-efficient route is to invest in a platform that contains all of these solutions in one place. As you might have guessed, Phonexa is one of such platforms. We offer a plethora of different web and call leads tracking solutions for an affordable price, where companies can pay for only the features they want. This flexible pricing model was designed to cater to companies of all sizes, budgets and experience levels. To see how Phonexa can benefit your law firm today, schedule a free live demo with us. We'll walk you through the platform and show you how to take your online presence to new heights.
Jul 24, 2018
RELATED POSTS