Mobile is Now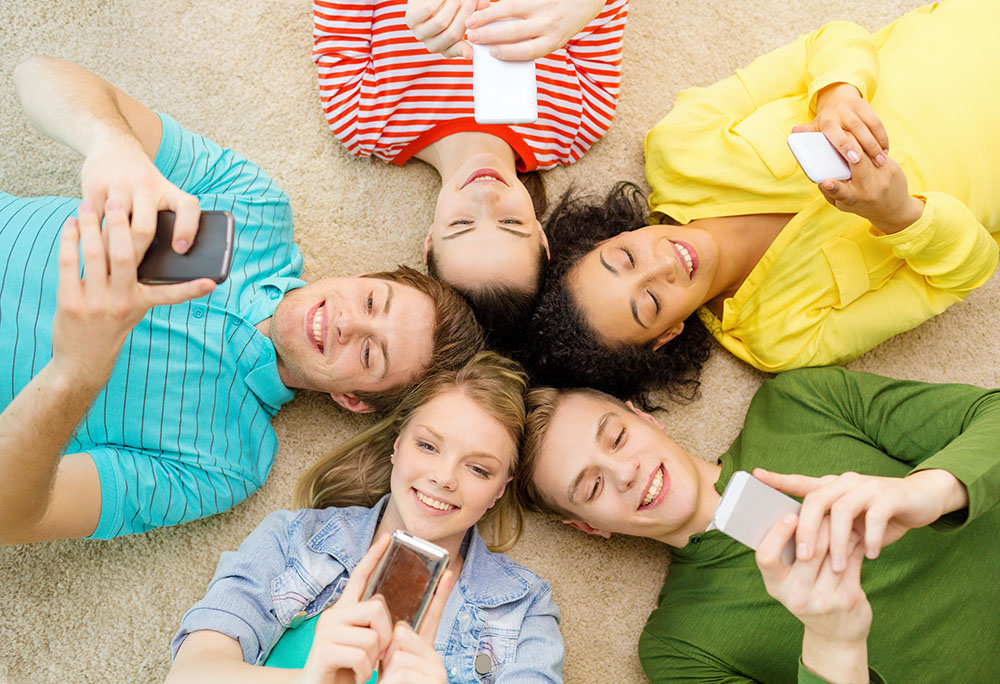 The Full House sequel series, Fuller House, premiered on Netflix in February 2016, twenty years after the original show ended.
In the time since the show has been off the air, a lot has changed with our world. That's precisely what the new show explores in its episode. The characters, for instance, are obsessed with their smartphones, and every time a phone rings, we find them scrambling, trying to see if it's their phone that's ringing. It's an accurate depiction of 2016, because these days, we are constantly on our phones – or as the Pew Research Center has observed, "almost constantly."
The numbers indicate that smartphones and mobile devices have become even more popular than we imagined and that one-fifth of Americans are online almost constantly throughout the day. Do we have an addiction to the phones in our pockets? Well, that's another topic entirely, but let's dig a little deeper for now.
The Rise of Mobile
In October 2014, 64% of American adults owned a smartphone. This number was up from 35% in 2011!
So, how are we using our mobile devices?
57% use their phone for online banking
68% use their phone "occasionally" to follow along with breaking news events
67% use their phone to share pictures, videos, or commentary about events near them
The fact is our phones are no longer "phones." They are computers. There was a time when we thought our phones were computers, but it's never been like the way it is now. We have all the power we need, all the space we desire, and we handle all of our personal and professional business on our mobile devices.
It's where our favorite apps are stored, it's where our pictures and videos live, and it's our way of connecting to the people we love and everything else in the world. If we need to search for the number of a local business, we'll Google their business name. If we need directions, we'll pull up Maps, rather than use our car's navigation system (if it even has one).
What does this mean? The most important takeaway is that we can't ignore the popularity of mobile anymore. We have a tendency to underestimate the power and influence of certain technological advancements. The fact is if you're consumers are on their phones, you should be as well. In other words, you must find ways of connecting with your consumers on the devices that they are using.
73% of Americans are online on a daily basis and only 13% of adults say they do not use the internet at all. So, can you see how effective SMS and text messaging notifications would be for consumers?
If you're at a restaurant and you're waiting for your table, the restaurant can simply text you when you're table will be ready. This means you can go spend time with your family, continue shopping, and we'll shoot you a text when we're ready.
Do you run a small business that sells products? What are some advertising options you've explored? Well, have you considered SMS? The fact that you can immediately reach out to consumers on their phones with a text notification changes everything, especially since "90% of text messages are read within three minutes." It's immediate!
It's time to integrate the most popular device into your business. The fact is mobile isn't the future. That's because it's the present.
Mar 11, 2016
RELATED POSTS