The Features of Call Center Softwares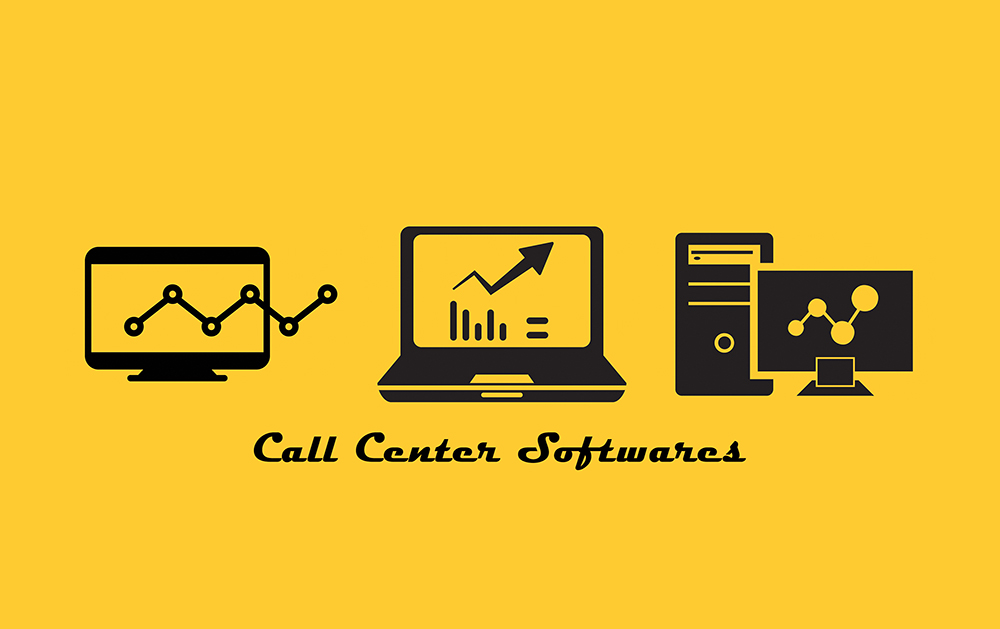 What makes one call center software package better than another? How do you determine the best software solution for your call center? What factors should you consider when comparing the various systems?
There are criteria you can use to determine the best call center software for your business, regardless of whether or not you are operating in the cloud or on a server.
If you were comparing call center software features with various companies, you'd likely make a chart to check and see what each one offered.
It's important to know that each call center is different and will therefore have a slightly different list of features that they will consider, but this is a good starting list. So, let's take a more in-depth look at some of the essential features in the call center software review process.
Hardware: The first thing you should be looking for is a software contract that isn't tied to your hardware. That's because soft-phones offering remote calling capabilities are growing in popularity, so you want software that will allow for that. In other words, call centers don't have to be in one big room full of telephones anymore.
Service: You need great service, like any business, and in many cases, this comes down to your sales representative or point of contact. Can you get your person on the phone when you need them? So, when you turn the call center operation over to the operations manager, the relationship transfers to them and the company's service representative. The same principal holds true. Do these two people work well together? In the end, service is service and the software provider's service department better have a good system in place; helpful, kind, and responsive. If follow-up is required, they better do it.
Social Media Integration: We've seen how more and more call centers are integrating with social media in order to learn more about the caller while they have them on the phone. The operator's screen will not only show the regular call interface, but will now include a LinkedIn or Facebook feed. This capability is here and its use will only increase, so make sure your call center software can handle it.
CRM Integration: It's important to have a centralized location to store information collected from your incoming calls. It's vital to the health and growth of your business. That's why a solution that has a CRM either built-in or one that plugs in nicely with a third-party CRM is imperative. The ability to effectively log the customer's information, reasons for calling, and ways to disposition the call are vital in finding a solid fit for CRM integration. This also goes a long way if your CRM/call center software has the ability to send out transnational e-mails such as sales receipts or cancellation emails to notify the customer of the actions taken. There are some CRM/call center softwares that will even transcribe the call or store a recording of the conversation that can be emailed to the customer, which is an added bonus.
Transactive E-Mail Service: See CRM Integration 
Interactive Voice Response (IVR): It's a menu system that interacts with callers, gathers information, and routes calls to the appropriate recipient. It's an important feature in optimizing your call center floor to increase productivity and customer service. 
Call Queues: Where do your calls go when they're on hold? They go into a call queue, of course. They can be customized by department, allowing you to dispense needed customer information specific to each department. 
Other Third-Party Integration: If you have a certain third-party app that your call center uses, whether it's Box or Office 365, you should make sure the call center software that you choose integrates with it. In fact, keep an eye out for growth as well, especially if there are apps that you might use in the future. 
Automatic Screen Pop: It's hard to imagine a call center that does not know who is calling before an operator greets them. Automatic Screen Pop (ASP) takes it a bit further. ASP is a software feature that displays information about the caller as the phone rings. This allows operators to provide a more personal experience to the callers, even if this is the first time they have called. 
Interface: The most obvious feature is the one that's easiest to overlook. How does the interface look? This is a big deal for operators, because an interface that's easy on the eyes makes their jobs a whole lot easier. You should keep in mind that your operators are studying an array of information as the same time as they are listening to the caller, and an interface that is well-designed and properly organized is a huge advantage. 
Price: In some cases, you'll be buying more than the call center software. You may be switching to a Cloud PBX and also purchasing an SMS plan. So, compare per minute charges and ask if everything is included or are the items à la carte and you pay for exactly for what you need. The next step will be laying out all the expenses and comparing them with the features. 
Analytics: What analytics do the softwares provide? Does this include per minute logs or call duration? Do you know if your agents are closing deals or how long is each one taking? How do these analytics compare to the competition? 
Other/Notes: There will be plenty of items that don't comfortably fit into a neat little category when you find yourself sifting your way through the evaluation phase.
It's a long list, but only because the requirements of call center software are enormous. The job of picking the right software for your company is an important one. So, take the time you need to properly compare companies and features. In the long run, it will be worth your time and efforts.
May 3, 2016
RELATED POSTS