7 Reasons Why Insurance Companies Need Call Tracking Software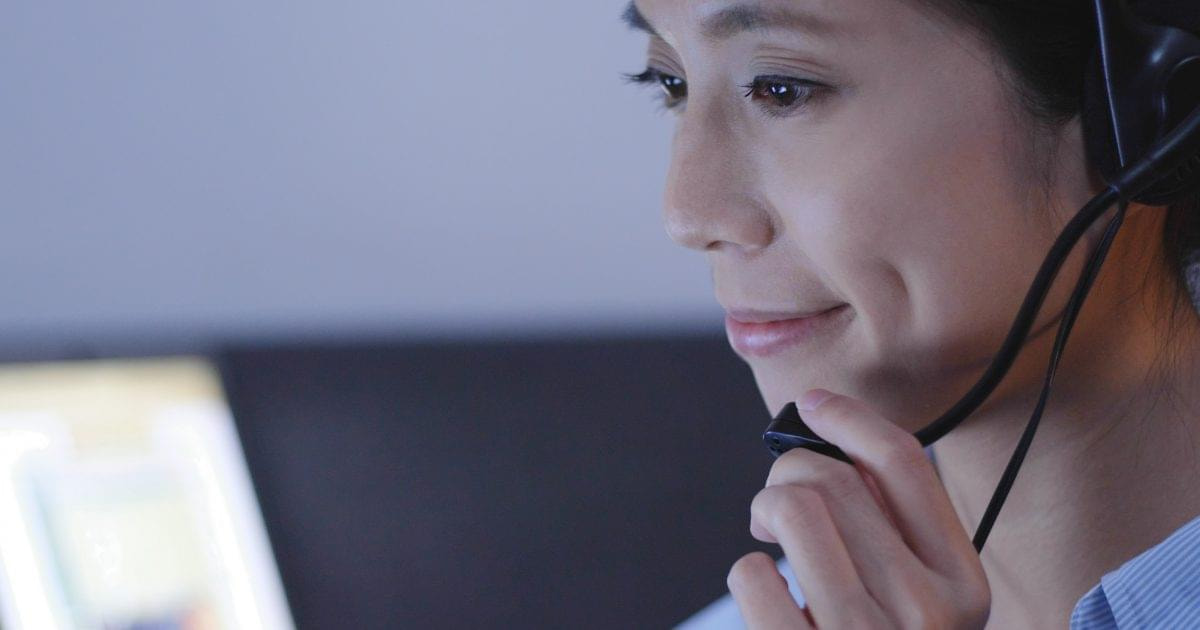 For those who work in the insurance industry, you only need to turn on the TV to see the colossal sums of money that insurance marketers pour into advertising. The largest brands spend hundreds of millions of dollars, or even over a billion, to get the word out. While there are plenty of insurance providers covering life, home, auto, and more that aren't dropping millions, there's little doubt that it is an exceedingly competitive market. Additionally, insurance in an industry that puts great value into engagement with consumers. Earning people's trust is paramount.
As a result, insurance companies need to make sure they are at the absolute top of their game when it comes to their marketing campaigns and their interactions with consumers. Every little advantage can go a long way—and utilizing a market-leading call tracking platform can be a game changer. Insurance professionals should take note: here are the seven reasons why you need call tracking software.
1. Calls are Critical for Insurance Companies
The specific nature of insurance—handling people's private home, auto, or medical data—raises greater data security concerns than selling t-shirts or microwaves. Each year seems to bring a new round of data breaches that can scare consumers away from entering their personal data into a website. They'd often rather share it over the phone.
With so many people clicking and calling to inquire for more information on insurance companies, it is necessary for businesses to have exceptional inbound call tracking software. New reports have shown that being on hold for just 28 seconds means a company risks losing business. However, with call tracking platforms that utilize Interactive Voice Response, customers get their calls answered right away. Interactive Voice Response engages with callers immediately, gathering important information and then directing callers to the appropriate representative. With inbound call tracking, insurance marketers can have confidence in this essential part of their business.
2. Improved Marketing Campaign Insights
As mentioned, insurance companies focus an incredible amount of time and resources into getting their name out in a crowded marketplace. With such an intense effort, businesses want to be certain they are getting the maximum impact from each marketing campaign. Call analytics offers insurers all kinds of valuable data on their campaigns. Details regarding which demographic groups responded to your ads, which campaigns saw greater engagement, and the rates of conversion are all provided with call tracking analytics.
3. Clearly Define Your ROI
Thanks to the campaign insights from call analytics, insurance companies get a much clearer picture regarding what kind of response they're getting from money spent. Every incoming call is traced back to specific campaigns thanks to customizable phone numbers, which means insurers can see what investments led to which calls.
4. Paid Search Attribution
Perhaps much more so than other industries, insurance companies depend on paid search in order to generate leads. Consumers seeking insurance are likely to perform research when considering purchasing new insurance policies. Call tracking software is a tremendous resource for those taking advantage of Google AdWords because it allows companies to track consumers who perform web-based searches but end up calling for more information or to communicate private health information. With these hidden insights into paid search, companies can save thousands of dollars in marketing funds by knowing which keywords are ideal for marketing investments.
5. Superior Customer Service
Insurance companies know that getting the attention of consumers is only part of the battle. Winning customers over and earning their trust is another significant task for businesses to achieve. In this capacity, Call Recording becomes an invaluable tool for insurers. With archived recordings of past interactions between customers and representatives, companies gain an enhanced perspective of the customer experience. Customer concerns will be articulated clearly and any issues with service representatives can be quickly ironed out. As customer service becomes even better, conversion can be expected to increase.
6. Campaigns Can Be Optimized in Real-Time
Keeping up with an unpredictable insurance marketplace and the concerns of consumers can be a difficult task. What can be just as challenging is making adjustments to marketing campaigns without sufficient data. Call tracking software eases that concern with real-time reporting.
With real-time reporting, insurance marketers are able to measure the success of campaigns as they happen. Updated numbers are displayed to give businesses the opportunity to adjust campaign spending on the fly. With instant optimization, insurers will have the necessary tools to take on uncertain market fluctuations.
7. Utilizing an All-In-One Marketing Platform
For insurance marketers engaging in multiple campaigns across different mediums, the convenience of an All-in-One Platform is impossible to ignore. An All-in-One Platform puts inbound calls, web leads, marketing emails, and accounting in one easy-to-use platform, giving marketers complete control over every aspect of their campaigns. Insurance companies can feel confident engaging in a competitive and unpredictable marketplace by utilizing all the features of an All-in-One Platform.