Ten Questions for Cloud PBX Providers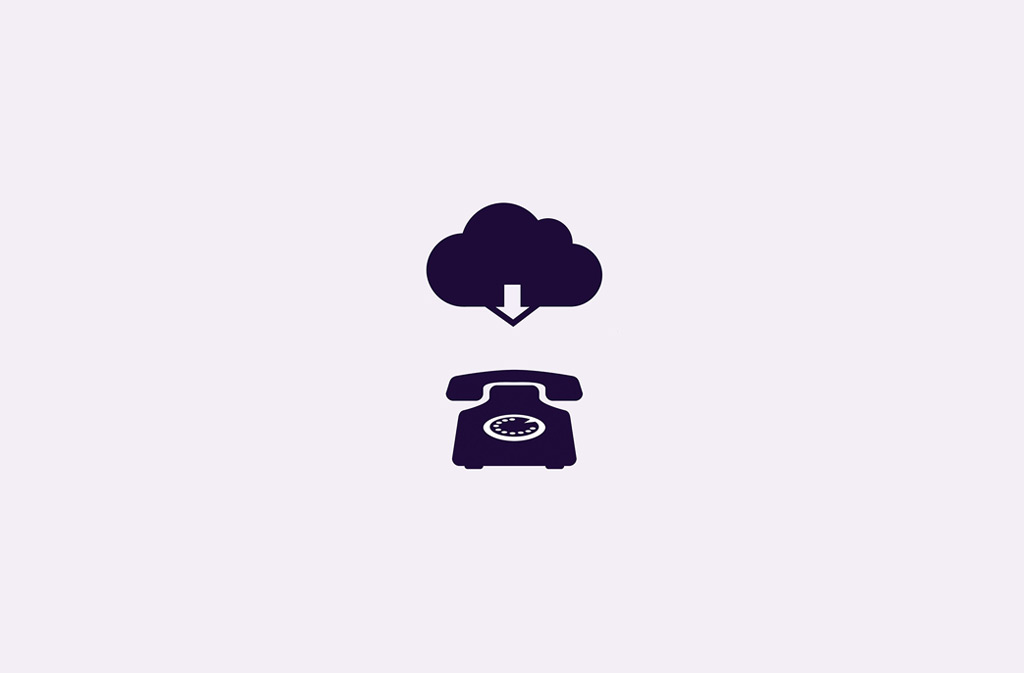 If you are looking into a new phone system, or are interested in switching from an on-premise server to a Cloud PBX (public brand exchange), there are a number of questions you will likely have. These are ten of the most important questions.
What happens when your internet connection is lost?
It's pretty important that your phones stay connected and that there is a plan in the event that there is a problem. I'm sure you've experienced what it's like losing your home service connection throughout the day. So, what plans does your potential Cloud PBX provider have in the event that the connection is lost?
Cloud PBX providers still use servers, but they are not located in your office. They will have multiple servers located across the country. If one goes down, they will be able to "pull" from one of the others to keep all connected. That's one of the major reasons they have them, and most will also have power back-ups, in the event of a power failure.
What third-party integrations do you have?
In today's multi-channel, cross-channel world, you must have third-party integration between your apps. This type of integration provides analytics of your phone calls. What third-party applications do you need to integrate with? Google Analytics, AdWords, Bing ads, Office 365, Google Apps for Work, Constant Contact, Mail Chimp, a CRM (Customer Relationship Management) such as Sales Force, Pipeline Deals, Konnektive or Microsoft Dynamics. You certainly have several applications that are essential to your business. That's why it's essential that your potential PBX provider offer integrations to those programs.
Is there cost savings with a Cloud PBX system versus an on-site server, and if so, what are they? What about in comparison with other cloud-based service providers?
There is absolutely a cost savings with a Cloud PBX system. You aren't buying any hardware with a Cloud PBX and it doesn't require any additional personnel to operate it. It's also less expensive to install and maintain.
How should you compare cloud-based service providers from a cost standpoint? If the hardware already exists, that means you're just comparing software expenses. You will have a set-up charge, which is usually based on a per user basis. You will also have a per minute charge for each phone call. It's important to receive a full run down of both set-up and recurring costs.
What can you tell me about your service and support departments?
It's a hard and fast rule. You will, at some point, need help from the service and support departments. It's just the way things go; connections are lost or we come across something that we don't know how to do. That's why you should ask before signing the contract about what service and support will be available and at what hours they will be available.
What's my mobile (remote) access? Which apps? 
The portability of a Cloud PBX system is one of the primary reasons many people choose it. You don't need to be in your office to have access to your office phone data and contacts. In addition, simply by using an internet connection, a headset, and your computer, you have access to the entire system, whether you're in the office or not. The elements of your call center can also work remotely. It's the ultimate in convenience; ask the various Cloud PBX providers you're interviewing what their process is for setting up remote access.
Are there limitations in using a Cloud PBX?
There are two perceived advantages to an on-premise server over the cloud – control and security. You do have absolute control with on-site, but with this comes absolute responsibility. The updates must be done by you and must be done by someone you hire and will probably result in system downtime. In the case of the cloud, updates will be included and you will experience no system downtime.
The security of your data is your total responsibility with an on-site server as well. You can be hacked whether you have on site servers, but many people have a greater sense of security with total control of their servers.
It's important to keep in mind that a Cloud PBX provider is in the security business, because if they fail in that job, their business will fail. So, maybe your data feels more secure with an on-site server, but it, in fact, may just feel that way, and may not be the reality. So, it's all about control and responsibility. Do you want the control and are you ready for that responsibility?
Can I use my current hardware and phone numbers? How about future phone number needs?
The answer from all the providers to the first question is likely to be yes, with one disclaimer of sorts. Your phone hardware may not be equipped to make phone calls using the internet, which is how Cloud PBX systems operate. The technology used by the Cloud PBX is called VoIP – Voice over Internet Protocol. If the phones are not equipped to use VoIP, an adaptor can be used, but not all of the features of the VoIP service will be usable. You will eventually need to switch over to phones that are SIP-enabled (Session Initiation Protocol) to make use of all that the VoIP technology has to offer. This may sound complicated, but it really isn't. The company representatives should be able to walk you through the process.
In regards to additional phone lines, chances are you will need additional ones as your company grows. You may have a need for vanity phone numbers in the future. So, ask each provider about future phone numbers. It's best to know beforehand how they provide them.
How much does it cost on a monthly basis?
This question could be a follow-up to the third question. In that question, we addressed more of the up-front costs of Cloud PBX systems. It's now time to ask what the recurring charges are. How much per minute? Is there a monthly "per user" charge? Are there software update charges? What other charges might you see, either monthly or periodic?
I've just hired a handful of new employees, what do I have to do to get their phones set up?
You must ensure that you have enough space on your switch for the IP phones. If not, a switch can be added. You should check that you have enough bandwidth (for call clarity.) You can use your existing phones or buy new ones. Finally, and here's where we'll give one shameless plug to ourselves, provision your phones with Phonexa, then set-up your call flow. 
Why would I choose a cloud-based PBX system?
It's all about flexibility, lower costs, and paying for what you use. That's a pretty solid list of reasons to choose a Cloud PBX. It'll be interesting to ask your potential Cloud PBX providers this question and see what kind of answers you will get in return. It's likely that the reasons they give be the features and services that they do best. Your list of questions may vary a bit, as your company's needs will vary from others', but these ten questions make a great starting point for your Cloud PBX provider comparison.
May 6, 2016
RELATED POSTS