The True Value of Vanity Phone Numbers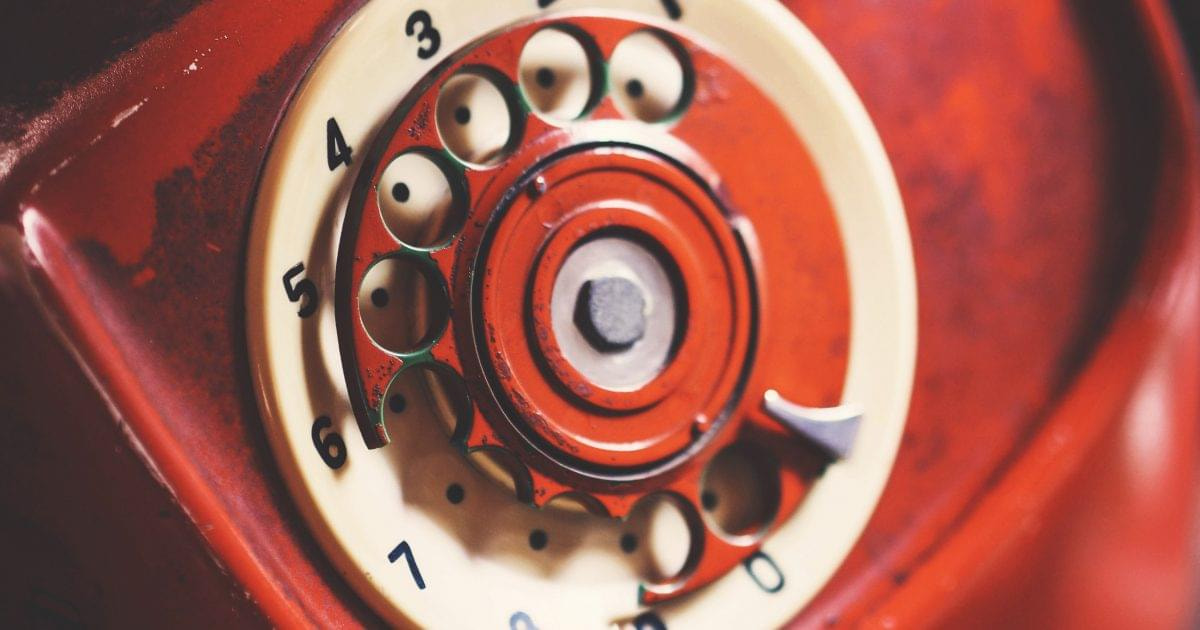 For those who recall watching TV in the early 1990s and 2000s, the mention of 1-800-COLLECT will undoubtedly bring up a flood of memorable TV ads starring Phil Hartman, Ed O'Neill, and Mr. T. While mobile phones rendered the company virtually obsolete, it does apparently still operate, though it is no longer saving callers "a buck or two" as it once advertised. A recent article reported of one man making a 6-minute call that cost him over $42.
1-800-COLLECT is an example of a vanity number. As noted above, collect calling in 2018 is about as practical as giving people the pager number to your typewriter business, but vanity numbers continue to be tremendously useful for marketers. Some companies, like 1-800-FLOWERS, have capitalized on vanity numbers to make millions of dollars.
It's worthwhile then to take a closer look at what vanity numbers are and what makes them so valuable.
What is a vanity phone number?
A vanity number is any phone number that has been customized, usually to spell out something specific. Think along the lines of 1-877-Kars4Kids or 1-800-DENTIST. These numbers are crafted to be clever or simple in a way that sticks in the minds of consumers.
A toll-free number will usually start with the number "8" such as 800 or 855, and means that callers can dial this number without being charged for it. In addition to letting people know that their call will be toll-free, an 800 number will usually also be more memorable.
What makes a vanity number valuable?
There are a lot of reasons that these numbers are valuable to marketers. Because of the long legacy of 800 numbers mentioned above, a vanity number adds an air of legitimacy to small businesses. Our number at Phonexa, for instance, is 844-PHONEXA. It's easy to remember and branded.
For the most part, vanity numbers are highly valued because they are memorable. A simple vanity number, repeated many times or perhaps paired with a catchy jingle, is much more likely to get remembered than a company name and a disparate string of numbers. It's pretty well known that numbers are harder to remember than words: surely you can sooner remember the names of your childhood friends than you could remember their phone numbers or home addresses.
A vanity number that spells out a word thus gives businesses a competitive edge. If you are researching two landscaping companies, one with at 888-555-0124 and the other reachable at 1-888-CUT-LAWN, which one will you remember a day later? Or even at the end of this paragraph?
Finally, these numbers are so useful because they can be tracked and linked back to specific marketing campaigns. Vanity numbers can also be fine-tuned to local area codes, allowing you to reserve a number that is going to be familiar to a specific market. Local tracking numbers can be a tremendous asset to anyone who may be running campaigns in different media markets. The campaign will target each local market and provide data back to marketers. Having this information is critical for those who want to have a clear picture of their return on investment.
In short, vanity numbers let companies stand out in a big way and will work seamlessly with your call tracking platform. They can help to raise brand awareness and allow companies to look more professional. Most of all, vanity numbers allow your company number to make itself at home in the memories of consumers.
Just think, if vanity numbers from obsolete 1990s collect calling companies can linger in the memories of the masses, then surely a vanity number can help your business stay on the minds of today's consumers.
Phonexa offers thousands of affordable toll-free and vanity numbers for your marketing campaigns.
Nov 8, 2018
RELATED POSTS