What is Email Marketing Automation?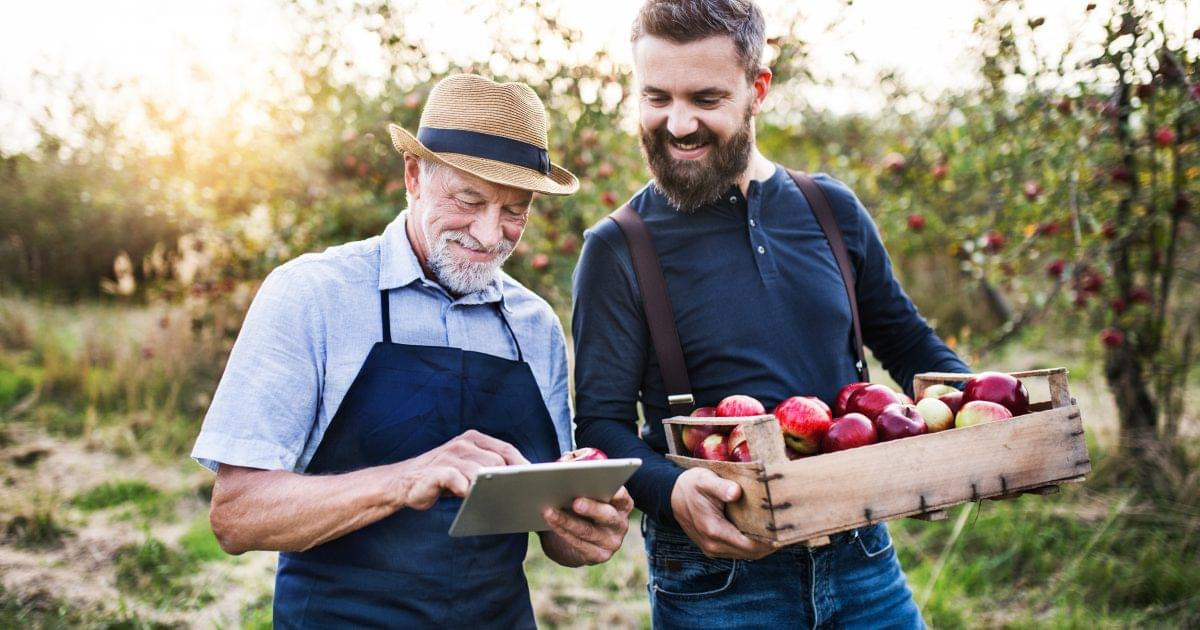 A priority for any marketer is to keep their customers informed and engaged. Staying connected to an ever-changing and mobile-reliant audience can at times be difficult. Like an apple harvest during the crisp fall months, there is a particular marketing strategy that consistently produces bountiful results. Email marketing has been tested and proven time and time again as a way to relevantly connect with your audience. 
Consumers and businesses alike have been relying on email marketing for everything from order processes to brand engagement, and now because of new advancements and email marketing solutions, automation is possible. 
What is Email Marketing Automation? 
Email marketing automation allows businesses to free up time for valuable tasks throughout the buyer's journey. Personalization is a key component to communicating with customers, and email marketing allows you to set predesigned templates to tailor your messaging based on specific actions that customers take. Once your templates are determined, there aren't any further steps that are needed in order to deliver your constituents timely, personalized, and relevant messages. 
Most businesses have a clear-cut buyer journey and an understanding of their sales cycle. When email marketing becomes a part of that step whether it be for content-related newsletters or sales promotions, automation can be a significant piece of the process. According to the Epsilon Email Institute, triggered emails have a 70.5% higher open rate and 152% higher click-through rate than generic email newsletters. 
How to Optimize Email Marketing Automation for Your Business
By setting up trigger emails or drip campaigns, automated emails are sent based on the actions of the consumer. This allows businesses to personalize their interactions and helps with grabbing the attention of those who are less engaged. 
Additionally, not only do automation platforms provide the ability to personalize each message with your contacts' name and company information, some advanced solutions take the behavior-based automation a step further and automatically create segmented lists based on certain consumer actions. 
Also Read: The Best Strategies for Email Marketing Automation
Lead nurturing campaigns through email marketing automation help to drive traffic to your website and increase conversions without having to spend too much time and effort. As previously mentioned, once your audience is defined and templates are made, you can most often let the software do the rest of the work for you. Customizing your purchasing path to each customer will lead to increased engagement. 
Moving Forward With Email Marketing Automation
Gathering data and analytics on your efforts will ultimately show you which of your email marketing efforts are succeeding. Platforms that provide insight into statistics and customer reactions will allow you to see if your drip campaigns are outperforming your personal outreach on birthdays and customer anniversaries. 
With email marketing automation specifically, most data is collected and gathered for you. The right platform is sure to present it to you through an engaging interface as well. Being able to share said data sets with team members will also help make marketing more transparent for other departments.
Targeting your messaging and tracking it on an intuitive email marketing automation platform gives your business insight on everything from click-through rates to average read time. It's important to note as well, that when you are deciding to take such a granular approach to one side of your marketing, being able to balance out your efforts through other channels of communication are important as well. Integrating your email marketing automation with SMS short links and controls is key to creating a holistic marketing process.
Oct 7, 2020
RELATED POSTS