Professional Voice Recording for IVR: How It Works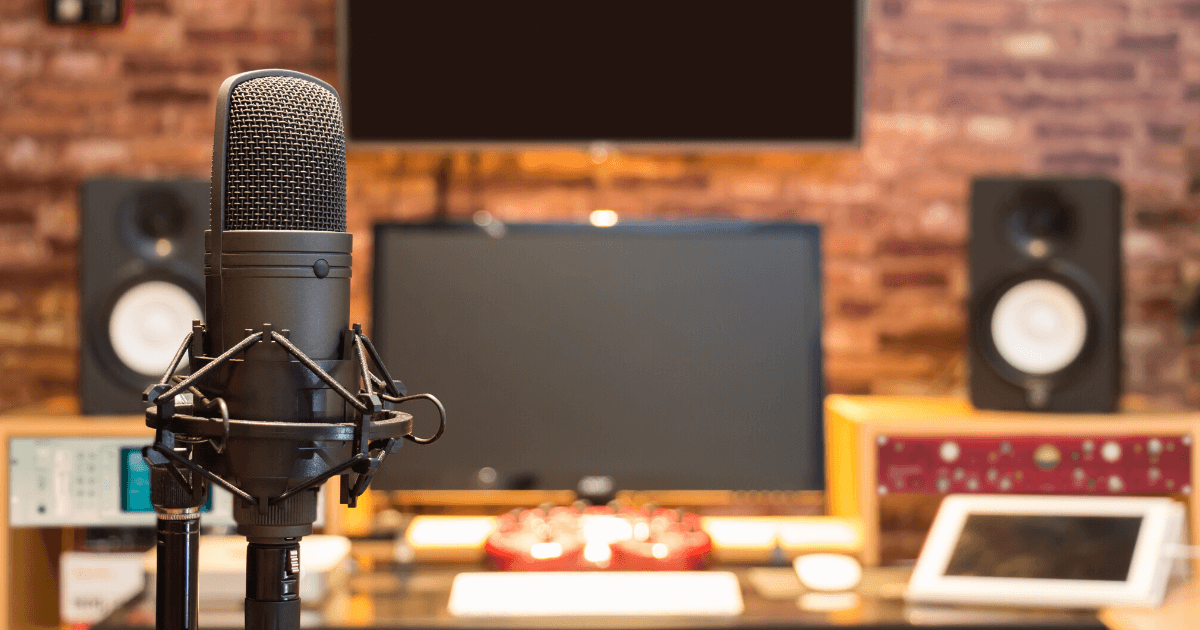 Your company's brand encompasses many different things, from logos to corporate colors, quality assurance to public relations, key products to your staff. However, it's the customer-facing aspects like marketing, sales, and support that have the greatest impact on your brand. Having professional voice recordings for your Interactive Voice Response (IVR) is one way of improving your brand image and enhancing the customer experience.
What Is Professional Voice Recording for IVR?
First off, as a part of call tracking software, an IVR system helps guide callers on what next steps to take based on their needs and inquiries. They add levels of convenience and efficiency to the relationship between a business and its customers. They are commonly used at customer care centers and in marketing and sales environments.
A critical part of your IVR is the professional voice recording. This is a pre-recorded message that greets customers, giving them information about your business. The IVR is the main voice the customer will hear when they first interact with your brand. Voice recordings can be done internally or by a professional voice recording company.
Benefits of Professional Voice Recording for Businesses
You might think that having any employee make a recording or using computer-generated greeting would be enough for your business. However, professional recordings are critical in any customer-facing activity for a variety of reasons.
According to various studies, prospects calling a business prefer to interact with a human voice rather than a computer-generated one. It's no wonder that much of the R&D that goes into today's AI voice assistants is geared towards making the AI voice sound more natural, like a live person.
You May Like: What Is an IVR and Why Does Your Business Need It?
Here are five reasons why professional recordings are essential for your IVR system.
1. Establish Professionalism and Clarity
Just as the name suggests, professional voice recordings are meant to be interactive and sound professional. This not only helps customers clearly understand your message but can also enhance perception of your brand.
Prospects and customers don't expect to hear an unprofessional sounding recording when they call a corporate entity. Customers may have a bad experience with your company and drop the call if they encounter any of the following when calling:
Unprofessional sounding voice recordings
Unclear or ambiguous voice recordings
Repetitive and boring voice recordings
2. Capture Your Business's Tone and Voice
For customer-facing activities like support and marketing, it's important to have recordings that capture a specific tone of voice. For example, you can go for an upbeat voice if the product or service you are selling is appropriate for that type of tone. When experiencing challenges such as service outages, you can record messages that have a more reassuring or apologetic tone.
3. Multi-Language Recordings
If you have a significant international presence or know that a certain percentage of your customer base speaks a certain language, it can be challenging to record greetings and messages for each language internally. Even if you did, it could be hard to capture some subtle nuances and figures of speech for each language.
In these instances, consider outsourcing recordings to obtain recordings in different languages. It ensures your voice recordings are done properly. This also conveys to your customers that you have a full understanding of their different backgrounds and needs.
4. Personalized Messages
Personalized messages are a marketer's secret weapon in the age of data-driven marketing. While it could be tempting or convenient for a business to record generic messages and play them to each customer, personalized messages perform better in more ways than one.
For example, your business can replace generic greetings with personalized greetings for each customer based on specific campaigns or customer-facing activity. You can also use CRM data to create customized messages for callers based on their past interactions with their business.
5. Enhance the Customer Experience
Professionally-recorded voice messages help to reduce hold times and ambiguity. Apart from this, they can guide the internal routing of calls to improve the customer experience and create a more efficient customer support team.
By using professional voice recordings, businesses can create clear messages that guide customers to the right team member or provide answers to their questions. This will ultimately lead to less "on-hold" times, dropped calls, and lost leads.
Why Choose Phonexa's IVR System?
With Phonexa's IVR system, you can enhance your customer service and accurately route your customers to the correct department. Our system offers professional voice recordings that can be created or uploaded. It also supports recordings in multiple languages.
You can design the perfect IVR campaigns through customizable templates. It provides self-servicing options and is integrated with the Automatic Call Distributor to accurately route calls. Request a demo to learn more about our IVR system.

Apr 21, 2020
RELATED POSTS