Interactive Voice Response (IVR)
Phonexa's Call Logic IVR is a fully customizable voice interaction system that gathers caller information and routes calls to the appropriate representatives.
Overview
The sophisticated Call Logic IVR acquires customer information through a customizable questionnaire. The caller is able to reply through a combination of voice input and keypad selections before being accurately routed to the appropriate department. Phonexa's IVR also offers self-servicing options to provide basic troubleshooting for callers, which frees up representatives to resolve more complex cases. Best of all, we supply customizable templates to help businesses like you design the perfect IVR campaign to communicate with your target audience.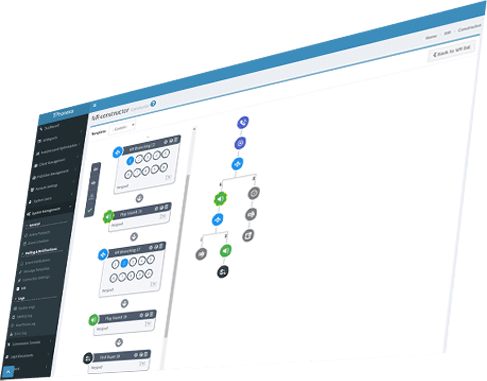 Details
Multi-lingual
User-friendly setting options
Adjustable in real-time
Customizable templates
Natural human voice
IVR campaigns can include local, toll-free, and vanity numbers
Detects consumer through API database
Professional recordings can be created or uploaded
Self-servicing options, including transactions and account inquiries
Integrated with our Automatic Call Distribution (ACD) to accurately route calls
Conducts polls and surveys