5 Features to Look for in an Email Marketing Platform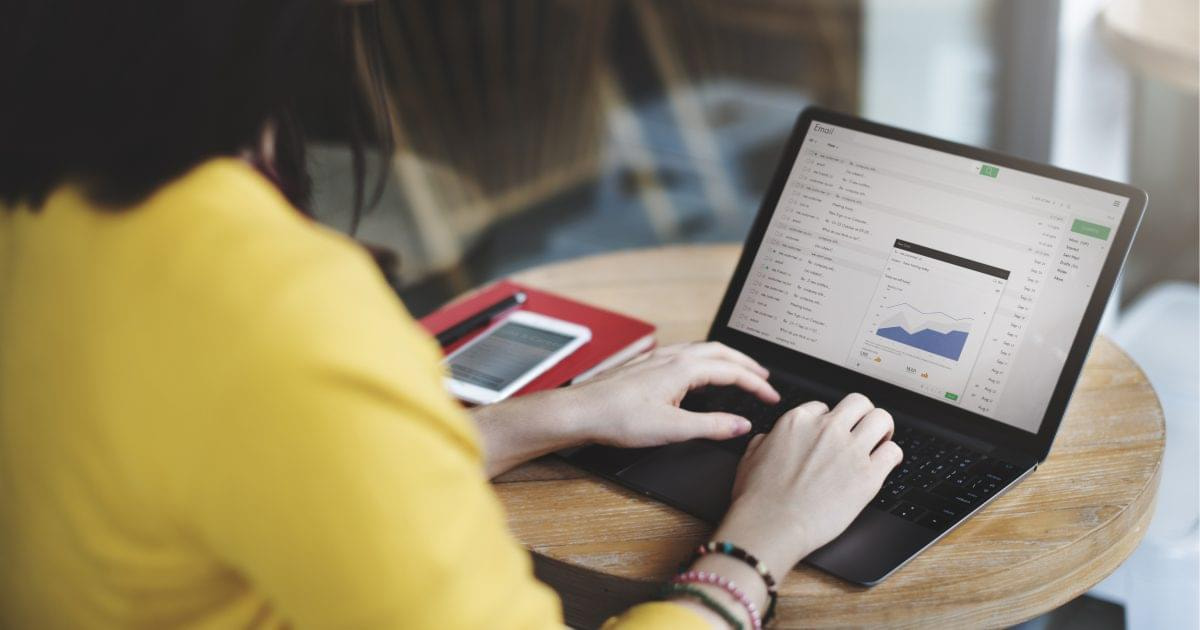 Whether you are a startup making your first foray into email marketing or an established company implementing new strategies, there is tremendous value in finding the right email marketing platform. As entrepreneur and marketing advisor AJ Agrawal has shared, email marketing is "still the leading channel for getting the best ROI."
As with any investment into a software service that will have an impact on your business, there are a plethora of things to consider. There's really no "best" email marketing platform—so much depends on the individual needs of each company and their broader marketing strategy. But, businesses can look at a few specific features to get a better sense of what email marketing platform can serve them best. Here is an overview of the five things to keep in mind before going all-in on a platform.
1. Customization
One of the most useful features of any email marketing platform is the ability to organize and sort email addresses. This gives you the tools to zero in and target specific segments of your subscriber list. In his Forbes piece, Agrawal discusses the need for personalization in emails: "…customers don't want to be seen as a nameless face. They want to be acknowledged as unique human beings." Your subscribers may be on a mailing list, but it shouldn't feel like they're on a mailing list.
In addition to targeting your customers by what they're interested in, the right email marketing platform will let you customize your emails. By using email templates, marketers gain full control over the messages they send out. They can create unique designs and modify emails so that each recipient can be greeted by their name. Make sure your email marketing platform is giving you the tools needed to personalize every email blast.
2. Email Volume
When sizing up different email marketing platforms, one major consideration is the number of emails you plan to send and how many email addresses you'll be communicating with. While some email marketing platforms will be free for a certain low number of emails, they can become increasingly expensive if you decide to scale up. It is vital to find an email platform that can handle your current workload, but also remain helpful as your email needs change.
3. Easy Optimization
In the unpredictable world of marketing campaigns, it is incredibly valuable to be able to know how your campaigns are performing at any time—and how they can be improved. You'll want to aggressive investigate what type of campaign analytics are available on your email marketing platform.
Similarly, see if your email marketing platform allows for A/B Testing. Agrawal writes that "You should always be optimizing and retesting your various email campaigns." A/ B Testing allows you to send different marketing messages at once, giving you immediate feedback so that you know what's working and what isn't. Being able to optimize your campaign quickly and efficiently is a significant advantage for any marketer.
4. ESP Integration
Despite all the effort you put into your email campaign, it can all be derailed if your platform doesn't readily integrate with major email service providers (ESPs). Seamless integration with Gmail, Yahoo! Mail, and other ESPs is a necessity to ensure success in your campaign.
Similarly, make sure that your email marketing platform is poised to give you maximum deliverability. Even if all your email marketing is CAN-SPAM compliant, some email marketing platforms can suffer from poor deliverability rates.  The best platforms will have a dependable sender policy framework and allow for easy removal of inactive users to reduce bounce-backs.
5. Multi-Platform Capabilities
As any marketer knows, as indispensable as email marketing is, it remains one of many other tools when working one or more significant campaigns. Email marketing doesn't happen in a vacuum—it is part of a larger push that might also include web lead generation, inbound calls, paid search ads, and more. Having an email marketing platform that gives you access to multiple platforms at once does wonders for efficiency.
This is why having an all-in-one marketing platform can be a game-changer for businesses. By being able to deftly toggle between different channels all in the same platform, you can give yourself a tremendous advantage over those who use one program for emails, one for calls, one for web leads, and then possibly a fourth platform to help collect the data of the other three.
The use of an All-in-One platform gives marketers all their information in one place. This leads to increased efficiency and a much clearer picture of the ROI on any campaign. While many email marketing platforms can possess a few important features, having all those features and the ability to market across multiple channels may end up being the best bet for your business.
Want to learn more about Phonexa's All-in-One ROI-Driven Marketing Platform? Reach out today to schedule a free live demo with our team.
Connect with Phonexa on Facebook and LinkedIn for incisive content and company updates.
Oct 16, 2018
RELATED POSTS