Key Takeaways from the Best Ads of All Time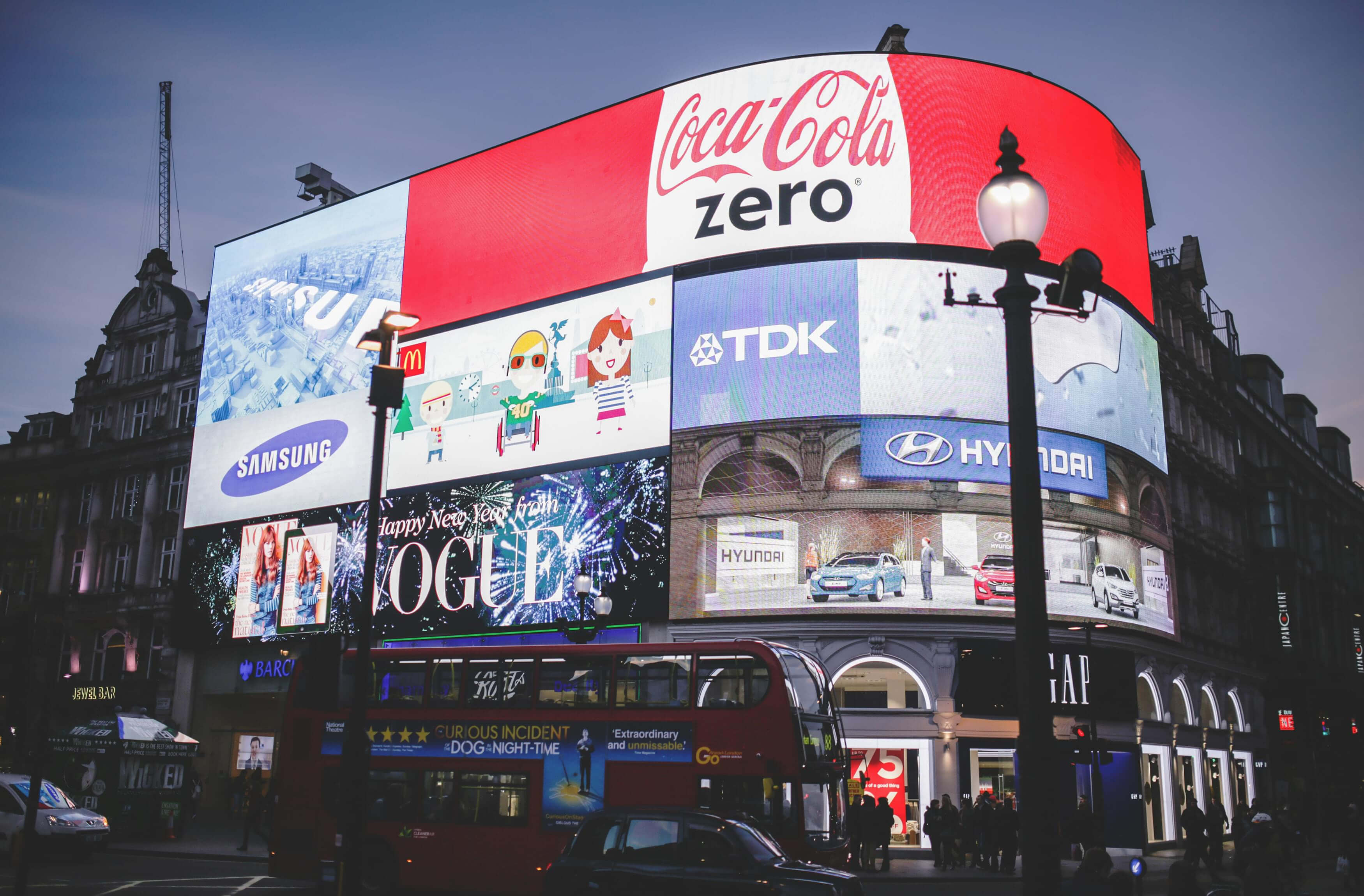 There are creative advertisements that stick with you for a few minutes as you drive down the highway, and then there are creative advertisements that change the way you perceive and remember culture.
These advertisements were so well done that they have become iconic, influencing us even till this day. In this article, we're highlighting the ten most influential advertisements of all time and sharing our takeaways with you.
Coke: Share a Coke
This Coke campaign began in 2011 when the company began personalizing their coke bottles with common consumers' names. This personal touch immediately gained them significant media attention, as consumers became enamored over the small detail on the new coke bottles. This campaign demonstrated just how powerful the art of personalization can be.
Nike: Just Do It
Nike's Just Do It slogan has been around for as long as millennials have been alive, yet it still remains as relevant as the first day it came out in 1988. The sales generated from this campaign jumped from $800 million to $9.2 billion in just ten years. Nike's campaign continues to teach us the value of simplicity.
McDonald's: I'm Lovin' It
McDonalds' lovers and haters alike are well versed in its "I'm Lovin' It" slogan, precisely because it's so catchy. The slogan aimed to capture the feeling one gets when eating at one of their worldwide franchises. I'm Lovin' It reached billions of everyday consumers because of its simplicity and sense of authenticity.
Dos Equis: The Most Interesting Man in the World
Even if people don't know what Dos Equis is, the title, "The Most Interesting Man in the World" will most likely ring a bell. This campaign became so viral that there were subsequent memes, commercials, and other advertisements that mimicked this iconic ad. The secret behind their success? A firm understanding of their target audience.
California Milk Processor Board: Got Milk?
Another viral campaign that happened (before the word 'viral' was used to describe advertisements) was the iconic "Got Milk?" campaign. Milk sales in California rose by 7% in a single year after Got Milk advertisements were released. This campaign sparked an onslaught of "Got ____?" parodies that we've come to know today. This campaign focused on the people who were already drinking milk, utilizing recognizable actors and influencers to showcase their milk mustaches.
De Beers: A Diamond is Forever
Arguably the most memorable slogan of the twentieth century, this campaign solidified the notion that a classic wedding would not be the same without a diamond ring. This notion is still alive and well today, without millions of couples still choosing the diamond as the go-to rock for their big day. The secret to their success? Branding a luxury item like it's a necessity.
Red Bull: It Gives You Wings
The energy drink company played upon its animal title and combined two unlikely beasts to create one hell of a campaign: a red bull with wings. By taking the strength of the bull and the agility of a bird, the campaign showed consumers what it felt like to drink the energy drink.
Wendy's Twitter
Alright, we'll admit that this is not exactly a campaign, per se, but it is an iconic marketing ploy that's worth noting. Wendy's social media team has taken Twitter to a whole new level; incorporating a sassy, no-BS image to the sweet redhead we all thought we knew. This dynamic and comedic flair has boosted sales and made the brand a modern favorite.
Old Spice: The Man Your Man Could Smell Like
When it comes to the strategy of showing and not telling, the Old Spice commercial takes the cake. Incorporating all the masculine clichés one could think of in one hilarious commercial, the iconic cologne company demonstrates how mind-blowingly manly the common man could become with just a spritz of Old Spice. The fact that they could, in a way, make fun of the old masculine motif while also glorifying it, has won the attention of millions of consumers.
Charmin Ultra: Less is More
Even toilet paper advertising can be taken to another level, as shown by Charmin Ultra Soft's Less is More slogan. Everything that you need to know about the brand is in their title: it's ultra soft and extremely absorbent. Paired with a visual demonstration and a catchy jingle, and you've got America's favorite toilet paper brand.
There's no doubt that you've heard of the majority (if not all) of these campaigns and slogans before. They have all, in one way or another, created a piece of pop culture that we have grown to love and accept. Although they are all unique, the one thing they have in common is their innovation. It pays to be different and to set the trend.
To incorporate trend-setting technology into your next campaign, schedule a free live demo with Phonexa today.
May 7, 2018
RELATED POSTS